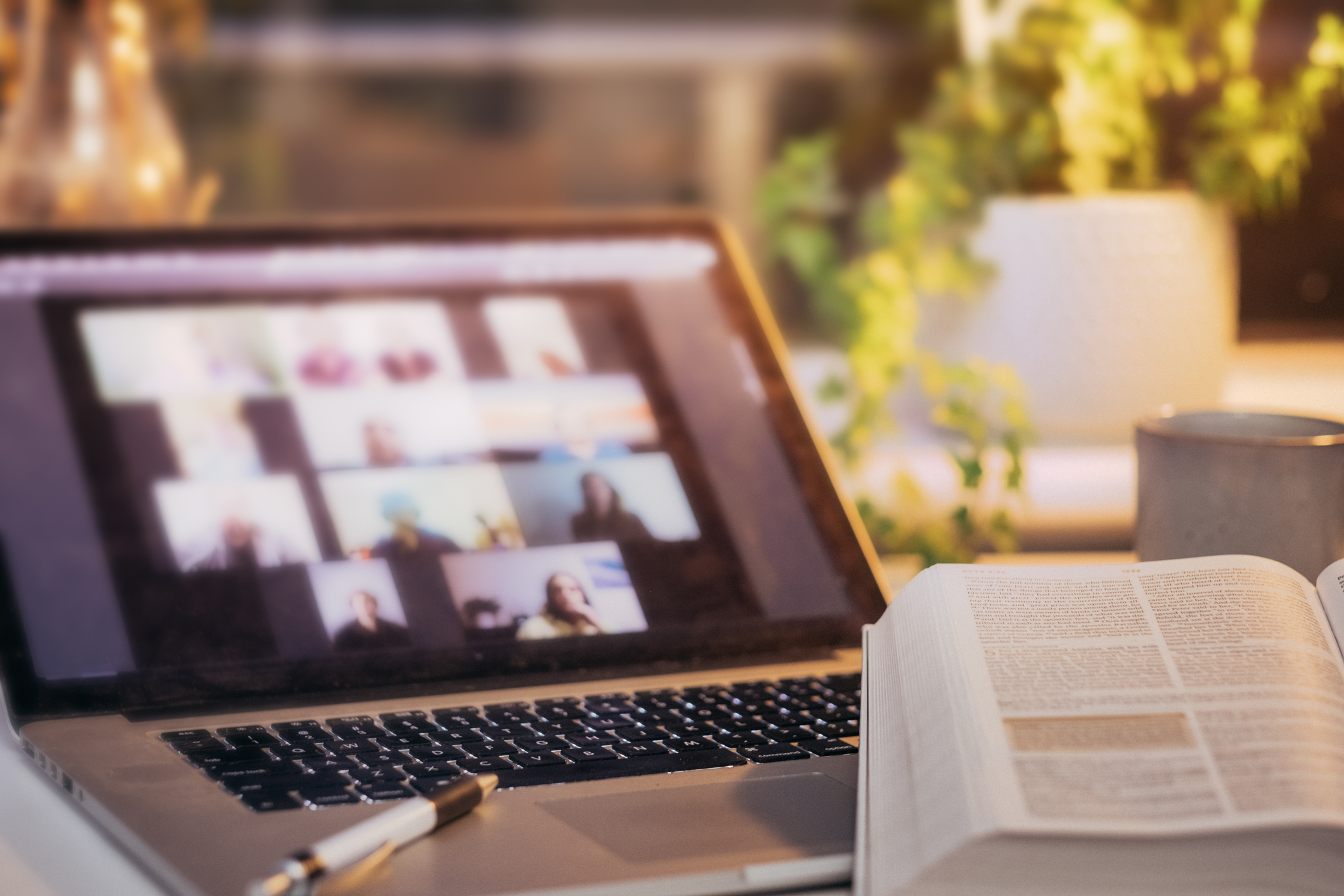 Last month the news came out that US math and reading scores for 4th and 8th graders plummeted during the pandemic. This only confirmed once again what many already believed and other studies have said: Online schooling during COVID tragically hurt educational progress for many children in our nation. 
I'm not here to adjudicate whether schools should have been reopened sooner than they were, that's for others wiser than me.
But here's what I want us to think about: We are aware of the tragic consequences of online schooling for children and know instinctively that it's not good for them. Why then do most Christian lack the same instincts about online church? 
Now I want to be clear, I don't believe that churches who do live-streaming have bad intentions. In fact, there are plenty of churches who have had new people show up to their service physically because they first came into contact with their church through live-streaming. That's a good thing. I also feel the weight of the argument that live-streaming allows those who cannot be physically present due to illness, disability, etc., to experience the service in real time. So I know that other faithful, Gospel-preaching churches will make different decisions, and that their reasons will be good and well intended.
In addition, you may be wondering why I would write about something that we here at SBCC don't even do! And my answer is that I want you to understand why we do not do it–though we did during the beginning of Covid, and I think it was appropriate to do so given the circumstances. My big concern, however, is that in fully embracing the live-stream option indefinitely (and now with some churches embracing the Virtual Reality option), churches might want to consider the negative consequences of doing so. 
Part of my fear is that we feed consumerism by giving people what they want, when they want it, how they want it. The church should be wary of feeding this beast. Following Jesus will in fact inconvenience our lives and schedules, and to make church fit our schedule instead of the other way around is not what we are called to as His disciples.
Another argument is that the early church centered their life around hearing the Word and fellowship together, even selling their possessions and giving to those who had need (Acts 2:42-47). You get the sense that these people were constantly together. But people "attending church online," can do nothing of the like. They can only greet themselves, have coffee with themselves, and converse with themselves after the service. The Bible is full of "one anothers" and the fact is that you can't fulfill any of the "one anothers" when there are no others around. In fact, if the Pandemic taught us anything, it was how much we desire and need the actual presence of people in our lives. To talk face-to-face with them. To laugh with them. To hug them (or shake their hand for you non-hugger types). To sing with them. To ask their forgiveness for that thing you said. To invite them over for lunch spontaneously. To pray with them after the service after they shared their struggle. 
Fellow believer, I want you to see how important it is to your life as a Christian that you physically gather with God's people. Virtual church is a cheap substitute, just like "gathering" with your kids over Zoom on Christmas morning would be nothing compared to sitting in the living room together. While we can get biblical truth virtually, we cannot witness and feel those truths become fleshed out in the family of God unless we are together. Aren't you glad God has given us something embodied in forming His church? What a grace it is to be together with the people of God! I end with the writer to the Hebrews admonition to his readers, and by extension, to us: 
24 And let us consider how to stir up one another to love and good works, 25 not neglecting to meet together, as is the habit of some, but encouraging one another, and all the more as you see the Day drawing near.  (Hebrews 10:24-25)